GET ON TRACK PHYSIOTHERAPY AND REHABILITATION CENTRE DUBAI
The 'Get On Track' Physiotherapy and Rehabilitation Centre has been functioning since mid 2010. Our philosophy (mission) is to employ the best evidence based management of your injuries available anywhere in the world. All our Physiotherapists are partners in your well being - we're here for the long haul! You can develop a relationship with your Physiotherapist knowing they want you to Get On Track.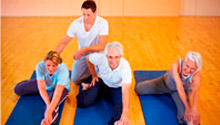 1. The Best Standards Of Care
We deliver effective and efficient treatments, using our manual therapy skills to restore proper joint mechanics, and expert exercise prescription to help maintain improvement and to prevent recurrence. All our Physiotherapists hold the highest academic qualifications available. We also teach and organize courses. One of our staff members is the official instructor for two recognized treatment concepts in the field of physiotherapy namely the 'Jenny McConnell Taping' and 'Medical Taping Technique' for the Middle East and East Europe regions respectively.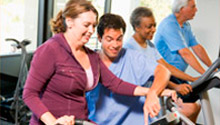 2. Patient Centered Care And Open Communication.
We work with each client to determine their specific treatment goals. We explain the nature of their injuries, the treatment approach, the prognosis and prevention of recurrence. Continuous reassessment ensures progress towards those goals and treatment is modified as necessary. We strive to have our clients feel comfortable in discussing their concerns with us so that their expectations are being met. We communicate with each client's doctor, massage therapist, personal trainer and other health professionals as needed, to ensure that they are receiving the best comprehensive care possible.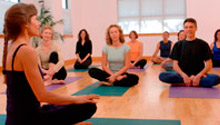 3. Professionalism In A Relaxed Environment.
We feel the environment in which an individual is trying to recover is important. To that end, we operate in a unique clinic space, designed to help our clients to start feeling better as soon as they walk through our front door.